JOINT COLLAGEN 70 G (12 JARS)
JOINT SUPPLEMENT
Joint supporting collagen protein
Patented collagen peptides that are free of additives
Manufactured through a state-of-the-art hydrolysis process
High-end collagen peptide powder that may promote growth of cartilage tissue
May significantly increase proteoglycan density
May support the cartilage tissue metabolism
May help you to keep your joints mobile
May help you to maintain normal joint function
May help decrease joint pain
Designed especially for physically active people
Excellent supplement for elderly
May support body's own collagen type 2 production
The purest form of joint collagen powder available
Soluble and easy to digest
Natural bovine-based product that is manufactured in EU
Does not contain any flavors or sweeteners
Halal approved raw material
Kosher approved raw material
840 g (12 x 70 g, Unflavoured)
Product details
CARTILAGE PROTEIN
Joint Collagen is the ultimate supplement for the potential regeneration of joint cartilage. This product contains only the purest form of joint supporting collagen peptide powder and it is totally free of any additives, unlike most of the joint supporting cartilage protein products on the market.

Joint Collagen powder has been manufactured through a specific enzymatic hydrolysis process, which guarantees that these super short and optimized collagen peptides may affect especially the cartilage tissue in our joints. These collagen peptides may support the body's own collagen type 2 production by potentially stimulating the chondrocyte activity in the joint cartilage tissue.

Joint problems are common for almost everyone, especially when we are aging. Ageing is not the only reason for these problems, but also the constant movement causes continuous stress to our joints and ligaments.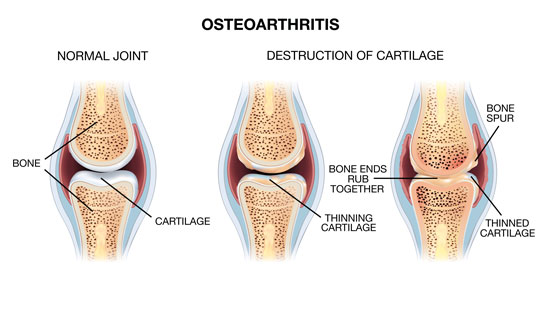 Collagen type 2 is a structural protein in our cartilage tissue, comprising around 70–75 percent of the total cartilage mass. Loss of collagen in the joint cartilage is the main reason for most joint problems and this loss starts with the age around 25 with a yearly rate of 1–2%. By using our natural Joint Collagen -product, you may increase your cartilage tissue metabolism, which may help you to keep your joints fit and mobile besides relieving joint pain.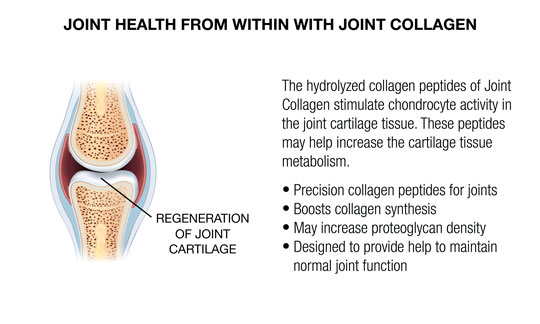 Just mix one serving with your desired drink and enjoy. Best results are obtained when consumed only with water on an empty stomach.
Nutrition Facts
Nutrition Facts (per 100 g)
Energy (kJ/kcal)
1502 / 359
Protein
90 g
Carbohydrates
0 g
Lactose
0 g
Fat
0 g

Nutrition Facts (per serving)
Serving Size: 5 g
Energy (kJ/kcal)
75 / 18
Protein
4,5 g
Carbohydrates
0 g
Lactose
0 g
Fat
0 g
High-end collagen peptides for joints
5 g

Ingredients
Patented hydrolyzed collagen peptides in powder form (for joints / bovine)
Additional Information
| | |
| --- | --- |
| Designed for | Joint health, joint pain release and joint mobility |
| Flavour | Unflavoured |
| Serving instructions | Mix one to two servings of powder daily with water (serving = 5 g = 2 teaspoons). Best results are obtained when consumed only with water on an empty stomach. Mixes instantly with liquids. You may also use smaller or bigger quantity |
| Servings per container | 168 servings (12 x 14 servings) / glass jar |
| Storage information | Keep tightly sealed and store in a cool, dry place out of direct sunlight |
| Made in | EU |
| Allergens | Allergen-free product made from bovine. Not suitable for vegans and vegetarians |
| Note | If you are pregnant, nursing or have a medical condition, consult your physician before use |
| Notice | These statements have not been evaluated by the Food and Drug Administration. This product is not intented to diagnose, treat, cure, or prevent any disease |
| Categories | BUY COLLAGEN |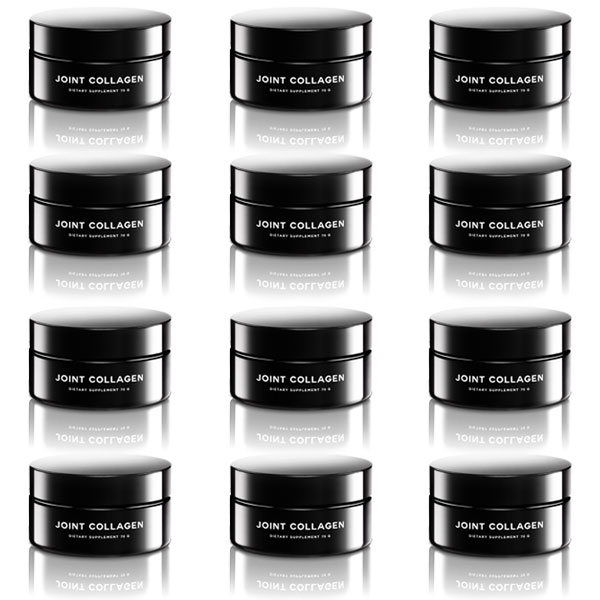 JOINT COLLAGEN 70 G (12 JARS)
Price: €368.54 - In stock
ALSO AVAILABLE
CARTILAGE PROTEIN FOR JOINTS